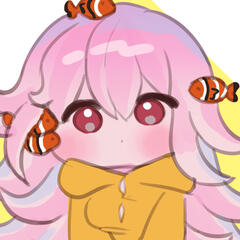 Hello
H!, Pootie here. I make avatars from scratch for VRChat, Vtubing or just a 3d model.
Terms of service
You have to know how to upload avatars yourself (I can guide you) and have any paid plugin required for upload (dynamic bones, paid shaders)You can not, under any circumstance, falsely take credit for my work, nor modify it and upload it as your own.You may not resell nor directly profit from the artwork I deliver.Ideally the commission should take 2 or 3 weeks (not starting from payment; but when I get to your place in line) but If irl is getting in my way, I'll let you know. Please show patienceI reserve the right to use any commissioned pieces in any way I see fit for promotion purposes.I reserve the right to cancel/decline any commission at any point in time.
Payment
When you decide to commission me, I will recive half of the full price, the other half when the comission is finished.All commission prices are base prices. Depending on complexity they can rise above or decrease below the base price if applicable. A Goods and Services Tax will also be included on top of the commission price to compensate for losses due to PayPal transfers.In-progress avatar files will not be provided, only completed avatar files will be distributed upon request (Commission filesare not to be distributed for any commercial use, if you would like to use the avatar files for commercial use please contact me. Note that avatar files refers to the textures and meshes and not the avatars design or 'image', I am most likely to accept,
I would just like to be informed about their use).Please advise about any changes before or when I currently am working on the commission. Once the avatar has been completed, any extra changes/work is subject to charges. (This applies to any previous commissions.)I can issue a refund up until the first stage of the commission is completed (rough model in a 3D commission). If the commission is cancelled and the refund completed, I reserve the right to reuse any of the work made so far for other projects
(making the necessary modifications).
Pricing
Avatar prices depend on how complex the character is. Prices could be even lower if you exclude VRChat porting or any visemes created. or It could be higher if you add extra outfits and face expressions.Edits/custom parts ($35 and up)NSFW additions ($30-$50)toggles and extra menu stuff ($30)Simplified avatar ($400)Detailed avatar ($500-$800)Vtuber avatar($800+)
Whats included?
the fbx

the blender file

the unity package

Textures

dynamic bones

eye look

vrc visemes and expression visemes

8 custom expressions mapped to hand gestures
About
I'm a 3d modeler with 7 years of avatar making experience. I can do just about anything as long as it isn't robots, body animations, particle effects, weapons